During the tattoo, the ink is injected into the skin.
The ink initiates an immune response and cells called "macrophages" movement in the area and "eat" the ink.
Macrophages take some ink to lymph nodes in the body.
But some of the macrophages that are filled with ink stay put, embedded in the skin.
That's what makes the tattoo visible under the skin.


thINK Cream works by targeting macrophages that have remained in the tattoo.
New macrophages consume more pigment previously filled macrophages and then migrate to lymph nodes, possibly taking all the dye with them.


No injection without inflammation and tattoo fades.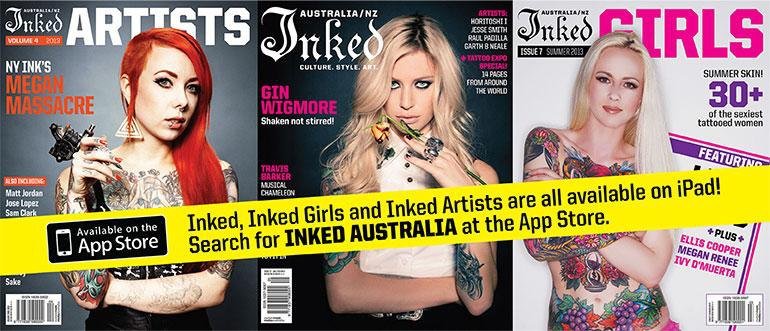 thINK Cream is a company specialized in health and developed and markets innovative treatment solutions in the UK, Australia, USA, and Canada.
Our ambition is to become a recognized leader in tattoo removal creams disposal/tattoo.
Our future is promising, and we are committed to promoting new therapeutic options and improve the lives of patients.


thINK Cream Directions:
Massage onto the tattooed area on cleansed skin once or twice daily. (Twice daily increases the removal process by 20-30%- the Larger amount of the product would be required.) External use only. Avoid contact with eyes. We recommend a skin test 24 before use, apply a pea-sized amount to wrist area and if no reaction has occurred within the 24 hours then continue to use as directed.
Please discontinue use if signs of irritation or rash appear on the skin. Do consult a doctor if this happens.
Keep out of reach of children.



Ingredients:
Deioinized Water, Sodium Hyaluronate, Chondrorus Crispus (Carragennan), Glycerin, Alpha Arbutin, Achillea Millefolium Extract, Primulas Veris Extract, Glycrrhiza Glabra (Licorice Root) Extract, Caprylyl Glycol, Phenoxyethanol, Hexylene Glycol, Potassium Sorbate, Gigawhite™ Complex Ingredients, Malva Sylvestris (Mallow) Extract, Ethanol, Melissa Officinalis , Leaf Extract, Menths Piperita (Peppermint) Leaf Extract, Veronica Officinalis Extract, Chromabright®, Dimethylmethoxy Chromanyl Palmitate.